Over the last 15 years we have counseled hundreds of senior families, helping them find homes meeting all their individual needs. Our familiarity with local communities, their services and amenities, as well as costs allow you the added security in knowing you are making the best possible decisions.
Heidi Sheldon, Owner & Founder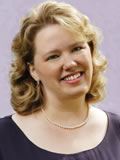 Having spent a decade working in the Retirement and Assisted Living industry, I grew increasingly frustrated by the lack of information or clearly defined parameters available for family members. Confused by the numerous housing and care options many were taking significant time off of work to attempt coordinating these daunting moves, often making well meaning but hasty and uneducated placement decisions. A difficult task at best, I recognized that there had to be a smoother, better way for this process to unfold. The creation of Options for Seniors was born from my experience and knowledge of the Senior Housing Industry. I have spent more than 15 years helping Seniors and their families with making one of the most important life decisions, entrusting the future housing and care to those who share in our loved ones dreams, values and desires. I take my role in the process very seriously and consider it an honor to work with each family.
Kathy Baker, RN, Geriatric Care Manager and Housing Specialist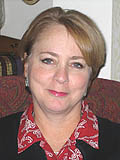 Kathy features an extensive array of experience including 18 years as a registered nurse in hospital, clinic, and home health settings. Working as a Geriatric Care Manager with Options for Seniors for the last 4 years has allowed Kathy to realize her commitment to continue her practice with empathy and a unique understanding for the challenges that face seniors of today.
Kathy derives her greatest satisfaction from assisting families and their loved ones with her vast knowledge and experience and provides unrivaled guidance and personal attention to insuring that all clients receive the absolute best care possible. With the past experience of moving her mother into a retirement community, Kathy has empathy for her clients and their needs. Her personal attention and fantastic problem solving skills are just a few of the great benefits that Kathy offers and we invite to you see for yourself just how amazing she can be.
Scott Chytil, Architectural Photography Specialist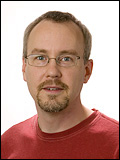 Scott Chytil brings experience with architectural photography to the Options for Seniors team. Scott specializes in building exteriors and interiors and is a perfect addition to the team. Along with photography skills Scott knows his way around computers and websites having worked at Microsoft for 11 years. The recent transition to digital photography is something Scott has been waiting for since the first digital cameras started appearing in the mid-1990′s.